Advanced Dental Technology & Comforts – Elk Grove, IL
Leading-Edge Service for Healthier, Happier Smiles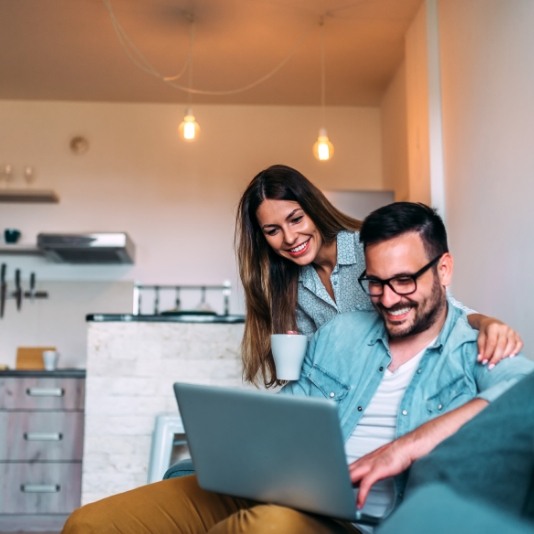 Technology is constantly evolving, and dental technology is no exception. At Kushner, Becker& Associates, our skilled dentists and team members are always staying up to date with the latest advancements in the field of dentistry so that we can provide efficient, effective care to you and your loved ones. From enhanced dental imaging devices to relaxing nitrous oxide sedation, our advanced technology and comforts enable us to create more positive experiences for patients of all ages.
Committed to State-of-the-Art & Comfortable Dental Experiences
Calm Your Nerves with Nitrous Oxide Sedation
Digital Dental Impressions with Zero Mess
High-Definition Images with Digital X-Rays and Intraoral Cameras
Intraoral Cameras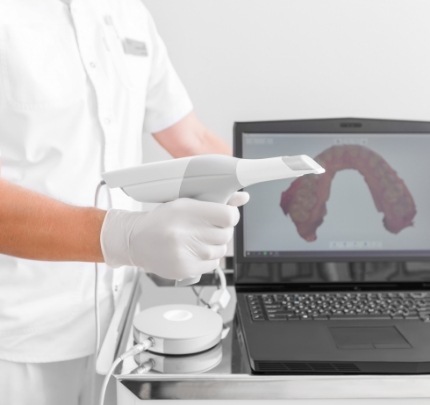 Have you ever had trouble picturing what your dentist was describing about an issue in your mouth? With an intraoral camera, you can just see the problem for yourself! This thin, pen-like device has a camera on its tip that takes high-resolution images of your teeth and gums, which are then projected onto a chairside screen so that you can view them in real time. Not only will you fully understand what your dentist is saying, but you'll also be able to see why they might recommend a particular treatment.
All-Digital X-Rays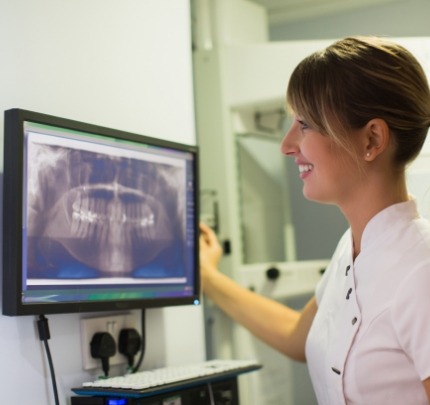 We respect your time, which is why we use Dexis® digital X-rays rather than traditional X-rays that take a significant amount of time to develop. Not only do our digital X-rays generate crystal-clear images almost immediately, but they also produce a tiny fraction of the radiation, making them safer and less worrisome for our patients who have little ones. Additionally, when the images are stored digitally, it's easier to send copies of them to outside specialists or insurance companies if need be.
Digital Impression System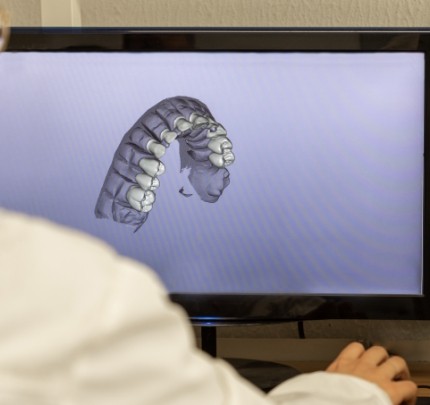 Taking dental impressions used to mean biting into messy, gross-tasting putty that often caused gagging. These days, that is no longer the case thanks to the Primescan® digital impression technology that we use. We can carefully maneuver this handheld instrument around a specific area of your mouth, where it captures three-dimensional images that are also displayed on a nearby computer screen for both you and us to see. With these scans, it's much simpler to create precise and well-fitting restorations, such as veneers and dental crowns.
Nitrous Oxide Sedation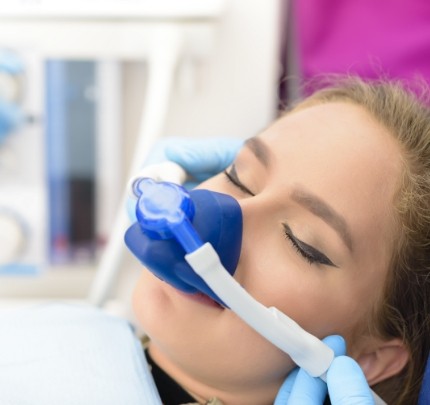 For patients who struggle with dental anxiety, nitrous oxide sedation can make the dental experience smoother and more relaxing. We administer this mixture of nitrous oxide and oxygen through a small nasal mask. After mere minutes of inhaling this odorless gas, you can expect to feel at-ease or even euphoric, allowing our team to perform whichever treatments you need. Then, we simply turn off the gas once we're finished. The effects of the sedative wear off quickly, letting you resume your ordinary activities soon afterward.