Orthodontics/Braces – Elk Grove, IL
Straighten Your Teeth Without Any Metal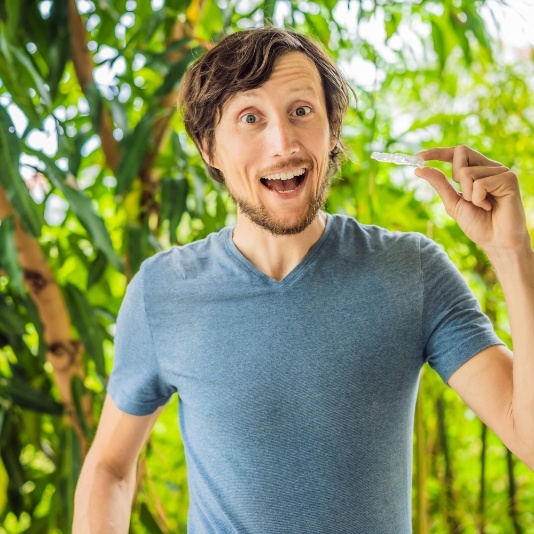 Crooked, crowded, or gapped teeth can feel embarrassing as an adult, but so can fixing them with braces. Fortunately, there's an easy way to straighten your teeth without any metal wires or brackets: Invisalign clear aligners. We're pleased to offer Invisalign here at Kushner, Becker & Associates, so if you're ready to start your journey toward a fully aligned smile, schedule a consultation by calling us today!
Why Choose Kushner, Becker & Associates for Invisalign® Clear Aligners?
Digital Impressions Taken Without Messy Putty
Experienced Dentists Who Are Invisalign-Certified
Dental Insurance Welcome & Flexible Financing Available
Invisalign® Clear Aligners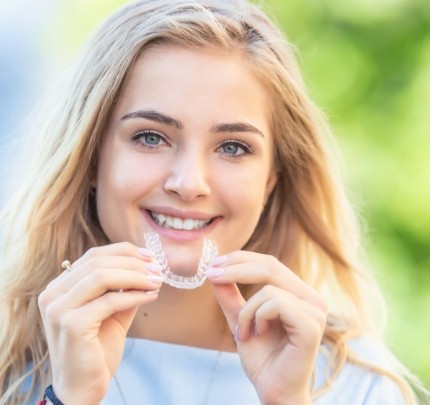 Invisalign straightens the teeth via clear plastic trays called aligners. Instead of getting metal braces tightened periodically, you'll switch between various pairs of aligners every few weeks, with each set representing another step toward your ideal smile. Treatment with Invisalign requires self-discipline, as the aligners can be removed at any time but must be worn for 22+ hours a day to avoid delays. However, most patients achieve their desired results after just 12 to 18 months.
Benefits of Invisalign®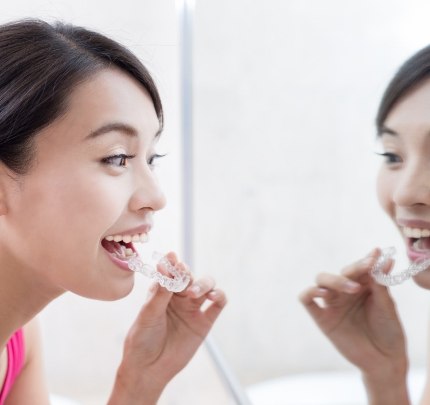 Why has Invisalign become so popular? That's easy; it offers so many benefits you can't get with traditional braces. These benefits include:
Easily removable trays that let you eat whatever you'd like.
The ability to brush and floss without braces getting in the way.
Faster treatment time on average compared to braces (12-18 months vs. 24-36 months).
Orthodontic treatment that the people around you will be very unlikely to notice.
Less mouth irritation due to the smooth plastic of the aligners.