Cosmetic Dentistry – Elk Grove, IL
Take the First Step Toward Your Dream Smile
Would you like to have a smile that dazzles everyone you meet? If so, our talented team at Kushner, Becker & Associates would love to help with cosmetic dentistry. Dr. Jordan Kushner has the advanced training necessary to correct all sorts of imperfections in the teeth and boost your confidence. If you're ready to take the first step toward your dream smile, contact our practice today to get started with cosmetic dentistry!
Why Choose Kushner, Becker & Associates for Cosmetic Dentistry?
Digital Dental Impressions for Mess-Free Precision
Experienced Dentists Who Value Your Time
Flexible, In-House Dental Financing Available
Veneers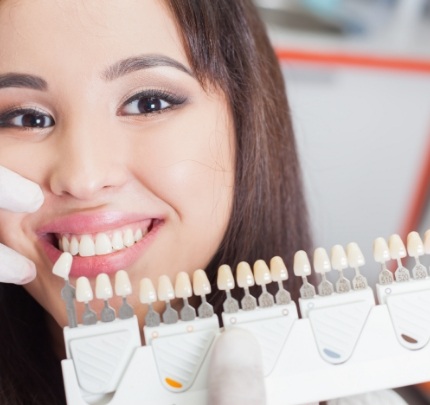 Veneers are super-thin sheaths of porcelain that can conceal practically all of the visible flaws in the teeth. Once veneers are placed over your teeth, you can say goodbye to tooth stains, small gaps, chips, cracks, and even misshapenness or mild misalignment. You can expect the process of getting veneers to take only two appointments, and their lifelike, stunning results can easily last for over a decade. Plus, they're more resistant to staining than natural teeth are.
Metal-Free Crowns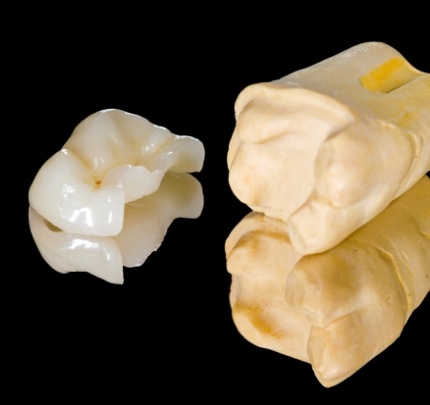 When a tooth is noticeably broken or has a severe cavity, we can place a metal-free dental crown to protect the tooth without compromising the natural way it looks. Made from EMAX or zirconia, these crowns are meticulously shaded to blend in with your grin as a whole. Instead of worrying about onlookers detecting your crown, you can relax knowing that your dental restoration is imperceptible.
Cosmetic Bonding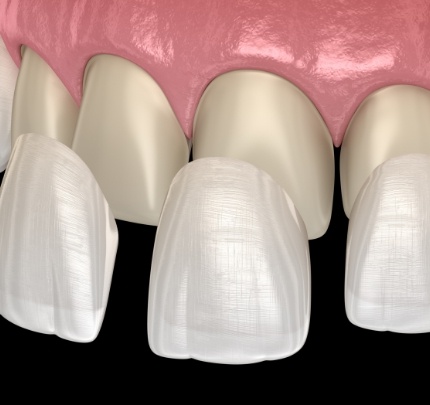 A simpler, more budget-friendly alternative to veneers, cosmetic bonding uses composite resin to cover up many types of minor flaws. This substance is colored to match your tooth enamel and applied over the issue you wish to conceal. Then, the resin is hardened, where it can remain in place for five to ten years on average.
Teeth Whitening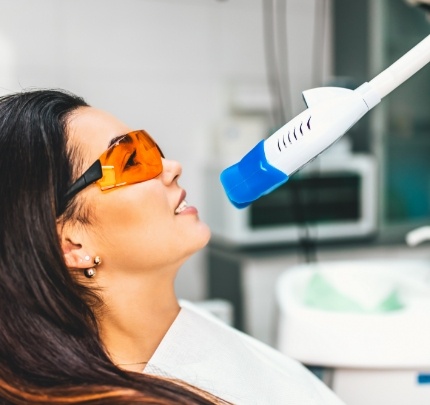 Rather than waste your valuable time with store-bought teeth whitening products that barely work, we offer fast and effective methods of brightening your smile with Opalescence and Zoom! Teeth Whitening. Using custom-fit trays and super-potent bleaching solutions, the stains on your teeth can soon disappear. Most patients experience dramatic changes after using these products every day for just a couple of weeks.
Botox®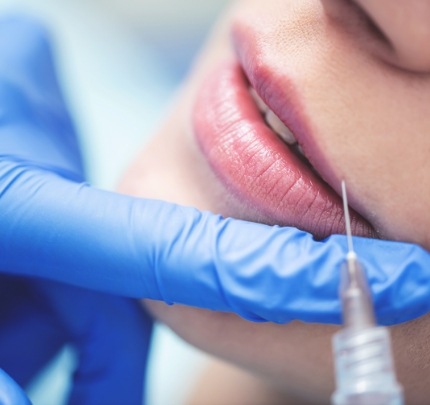 Our dentists can improve the appearance of not just your mouth, but the area around it as well with the use of Botox. These quick, minimally invasive treatments can eliminate signs of aging in the face, making wrinkles and fine lines practically disappear. In just one visit to our office, you can enjoy a youthful glow that exudes confidence.
Smile Makeovers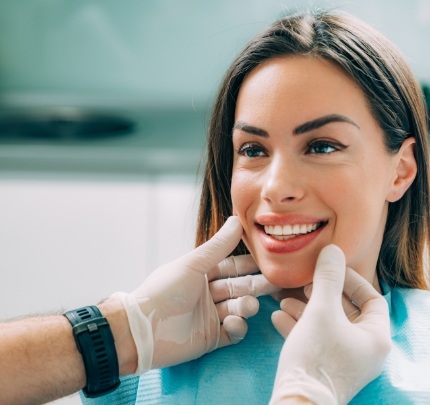 Even one small imperfection in your teeth can really hinder your self-esteem, let alone when your entire smile is riddled with chips, discoloration, misaligned teeth, and more. If you don't even know where to start working toward a beautiful smile, you'll be happy to know we offer comprehensive, customized treatment plans called smile makeovers. After learning which changes you'd like to bring about, our dentists can combine various cosmetic and restorative services to manifest your dream smile.